Want to get your company's message out to the world? Want to boost your brand and make it visible in your industry? If your answer is yes, you definitely heard about internet marketing and what it can do for your company. You probably already know the basics of branding and internet marketing. You already know what you need to do – content marketing, social media marketing, email marketing and a whole lot more.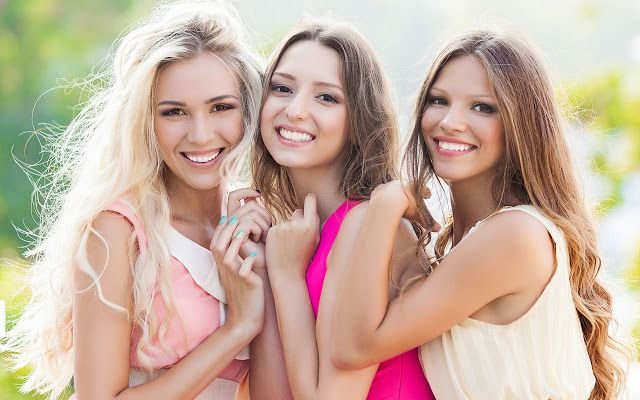 But… there's even more to this. Yes, what we listed above is very good for your company and they are a "must" in this incredibly competitive economy. But there's a huge marketing resource that you also have to fully exploit – your biggest fans. After all, the biggest and most powerful marketing tool is word of mouth. And your target audience loves to hear good news about your company coming from other people who already use your products or services. You'll also need to get in touch with them, explain what you offer, promote deals and interact with your customers. This whole strategy is what marketers call a brand ambassador program – and it's key to success. But how do you start your brand ambassador program? – Simple! You should work with the best brand ambassador agencies and get your own custom-built brand ambassador program. You must get the best influencers and brand ambassadors via ambassador staffing, and only the best agencies can help you with that.
So how can an ambassador staffing program help your company? Let's take a closer look:
You'll get all the love and respect – just for you
When you launch your business, you will obviously try to gather as much following on social media as possible. And as quickly as possible. You will invite friends, family, coworkers, and acquaintances to the new fan page. You'll even invite people you don't even know yet. And that's perfectly normal, every entrepreneur does this. It does work, but it has several limitations. Firstly, you will annoy some of your friends with constant updates and special offers. They will become jaded, and unresponsive. Sure, you may make some sales, but they will be limited. Another disadvantage is the lack of focus on your special audience. It's OK to focus on friends and family, but they are not your target audience. Your target audience is people who buy your products or services, not your friends, who just admire what you accomplished.
This is where the community of brand ambassadors can help. The best brand ambassador agencies can help you reach influencers and brand ambassadors that will boost your target audience. They will create a network of active clients and people who are really interested in what you offer. And, most importantly, they want to buy what you have to offer. This is the key aspect – they want to buy what you sell. They are customers.
You can't be everywhere
Even if you are the best entrepreneur out there, and have the best time schedule and know your industry, you simply cannot be everywhere. Events will be located across the state, the country or even internationally, and you simply cannot attend them all, no matter what resources you have. And there's more: there are conferences, trade shows, networking events, workshops and a plethora of other events you should attend. Luckily, ambassador staffing agencies are here to help. They can provide you with the services that will help your business be present where the clients are. Even if you are not actually there, at the conference, the brand ambassador can be there. They will represent your business and do all the legwork, so you won't lose clients and traction. What's more, they are specialized in your niche and know the events, know the important dates and the important clients, who can really boost your business and make it a success.
Getting in the positive feedback loop
Feedback is probably one of the most important aspects of the business world. Sure, businesses are about making a profit, but we, as humans, love to get that positive feedback from peers, and even from the competition. Positive feedback can easily be translated into sales, as well, so it's very important for our gross income, at the end of the fiscal year. Feedback helps us understand what needs improvement, what works and what needs to be canceled. Entrepreneurs are often working hard to create and improve a new product, but without continuous feedback, they can work without seeing anything positive. Feedback, both negative or positive, can help people understand their direction and what they are working towards. It's an immensely beneficial marketing tool, and your brand ambassador program will include it. The top brand ambassador agencies know how important feedback is and will put you in contact with the right ambassadors. You'll get all the feedback, support and response from the people that matter for your business.
Feeding the content machine
Every entrepreneur knows the importance of content marketing. It's critically important in the immensely competitive internet marketing world. You always have to launch good content, that attracts people and gets you the best results. However, this can be quite problematic for the average company. There are not enough photos, videos or graphics to share. Not enough articles, studies or reports. Most businesses cannot share or post every day something exciting for their followers. That's true, and luckily, there's help. Good ambassador staffing agencies can help you with this. Creating content costs money and is time-consuming. However, if you have good brand ambassadors working for your company, this major issue becomes a non-issue. You will get the right content in front of your target audience almost every day. You'll just have to carefully manage the schedule and provide an outline. There will be no more stressful moments in your company. The content will be there, in front of your potential customers, and they will love it. What does this mean for you? More sales, more money, and the opportunity for more growth in the future.